Our message
Shielbaggan seeks to "To actively resource the educational, environmental, social, sporting, and fun needs of all participants."
About Us/ history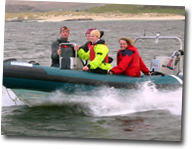 Sheilbaggan Outdoor Education Centre is located at the top of the hook peninsula in the South West Wexford village of Ramsgrange. The centre is located 15km SW of New Ross and 30km West of Wexford town. It is approximately 5km from the sea and 16km from the Hook Head Lighthouse.
In 1979 the VEC converted an empty national school into the SE's first outdoor education centre. Located adjacent to the beaches and outdoor resources of the hook peninsula, he centre was ideally located to offer courses in the outdoor education and environmental studies to schools students through the county and further a field.
The centre started offering these courses in 1979. The centre was moved to a larger building in Ramsgrange in 1998 where it still remains.
Sheilbaggan continues to provide activities and outdoor education for the people of Wexford and further afield and continues to develop new activities.